Dunsley Wood Burning & Multi Fuel Stoves
Dunsley are a British Manufacture of Wood and Multifuel Stoves which are approved by Hetas. Dunsley have a wide range of Wood Burning and Multi Fuel Stoves. Add in Boilers to heat water heating systems. Defra approved Stoves for Smoke contolled zone arears. Dunsley also have Stoves and fires with the latest technology showing air wash systems and Tertiary air. Hetas Approved Stoves includes the Dunsley Highlander 3, 5, 7, 8, 10, 16 including the Highlander 8 Double Fronted Stove with a rated outed of 7 to 8 kw depending on fuel used. The Dunsley Enviro-burn-5 is Defra approved with a Nominal Heat Output of 4.9 kw and efficiency 78.9% coming with a single door and choice of brass, black or polished steel handles. The Dunsley Highlander also has a log store Range with can come in a single or double duo doors.
The Dunsley Have a new addition to the family which is the the square glass giving you a greater viewing area to the stove. Or the Slimline 5 which has a wider viewing area and narrow body making a small stove look huge. On display at Boston Heating Lincolnshire.
Dunsley Heat Square Glass Version comes in the Highlander Solo range in sizes 5, 8 and 10 wood and multifuel options. Also available with log stands and pedestals. Call our Boston Heating Showroom for further details.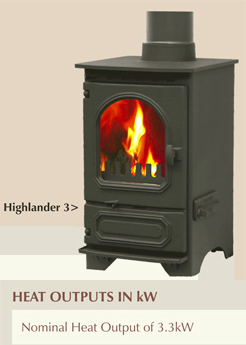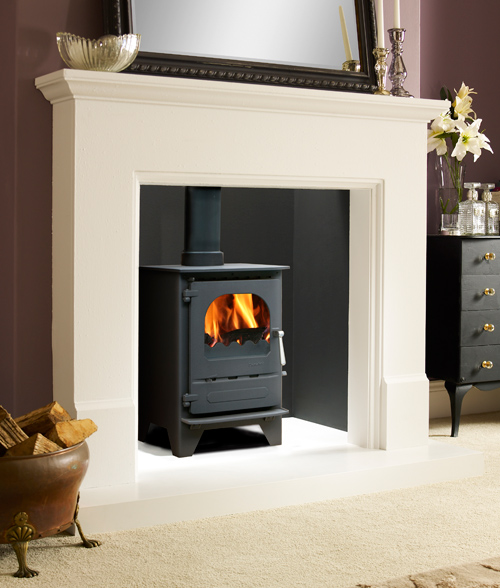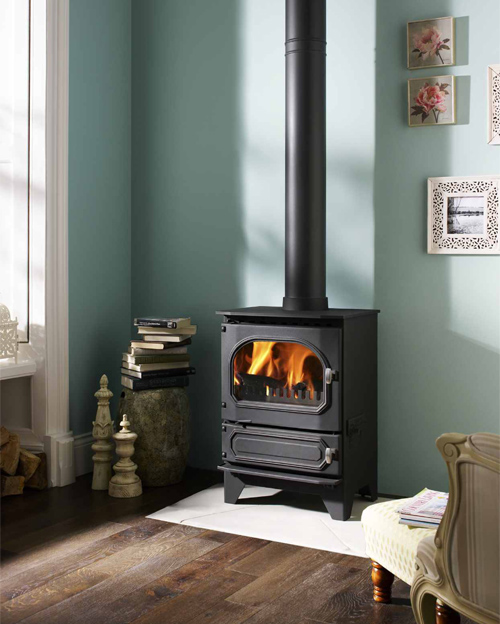 Highlander 8

Highlander 8 Double Fronted Stove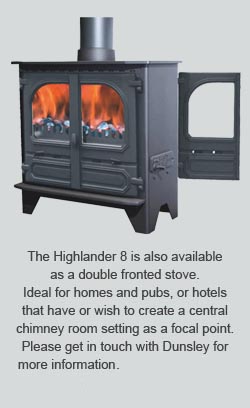 Highlander 10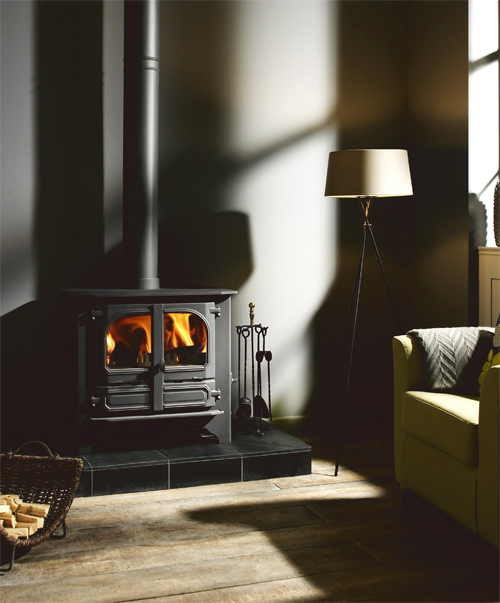 Highlander 16 Central Heating Boiler