Sale on stoves and Fireplaces Boston Lincolnshire
Boston Heating Fireplace and Stove sale is now on
For More Information On Stoves, Electric Fires and Gas we also have
www.bostonheatinglimited.co.uk
30" x 78" Wooden Door Light Oak


One off item only £100


48'' Manilla Micro Marble Surround with Hearth will be a stunning addition to any room
Width 1220mm (48'') Height 1089mm Depth 400mm Output 5.1kw of Heat Output To Room
High Efficiency Glass Fronted Gas Fire
Easy Slide Control
Suitable for Conventional / Pre-Fabricated Flue's


Sale Price £1599.00



48" Fernwood Natural Oak Effect Mantel, Hearth and Back Panel
This sale also includes the hearth and back panel
Ex Display


Sale Price £699.00



54" Luxor Acapulco Cream Micro Marble Surround, Hearth and Back Panel
This sale also includes the hearth and back panel
Ex Display


Sale Price £699.00



54" Brookfield Solid Oak Mantel with Pearl Stone Marble Hearth and Back Panel
This sale also includes the hearth and back panel
Ex Display


Sale Price £795.00




50" Dawn Marble Fireplace with lights in Ivory Pearl with Milano Inlay Sale
This sale also includes the hearth and back panel
Ex Display


Sale Price £899.00



44" Heddon Polar White Micron Marble Mantel
This sale also includes the hearth and back panel
Ex Display, also available as new
Sale Price £499.00




Arada Farringdon Small
On log store
Multifuel stove 
Heat Output 4.9kw
82.4% efficient 
Defra Approved 
Ex display 

Sale Price £950 including stand

 





Varde Aura 1
Heat output 5kw
Wood burning stove 
Sale Price £1060




Yeoman CL5 Highline Multifuel Stove with Cast Top
Heat output 4.9kw
Top and Rear Flue
Defra approved when fitted with kit
85% efficient 
Sale Price £1180


Aarrow i400 inset 
Multifuel stove 
Heat Output 6kw
78% efficient
Sale Price £950


Arada Ecoburn Plus 5
Multifuel stove 
Heat Output 5kw
80.3% Efficient 
Defra approved 


Sale Price £760




Arada Ecoburn Plus 5 Widescreen 




Multifuel stove 




Heat Output 4.9kw




79.3% Efficient 




Defra approved

 
Sale Price £895





Arada Farringdon Small
Multifuel Stove
Heat output 4.9kw
82.4% Efficient
Defra Approved


Sale Price: £999





Villager Chelsea Solo
Multifuel stove 
Heat output 5kw
71.7% efficient
Sale Price £640


Villager V5 Duo
Multifuel stove 
Heat output 5kw
83.7% efficient 
Sale Price £620


Villager Esprit 8 Solo
Multifuel stove 
Heat Output 8kw
80.3% efficient 
Sale Price £935


Ecoburn Plus Medium Gas Stove 
Heat Output 2.5-5.2kw 
Natural Gas 


82.79% efficient 


Sale Price £916



Arada Aarrow i600
Multi fuel stove 
Heat Output 5kw
79% efficient 
Sale Price £960





Aarrow Ecoburn 11 Plus




Metallic Bronze




Multifuel Stove 




Heat Output 11kw




74.7% efficient 


Sale Price £1120


ACR Malvern
Multi fuel stove 
Heat output 5kw
78% efficient 
Sale Price £720


ACR Buxton
Heat output 5kw
Multi fuel stove 
78% efficient 


Sale Price £860


ACR Neo 3C Cupboard Base
Multi fuel stove
Heat output 5kw
Defra approved 
Sale Price £1320

ACR Neo 3P
Multi fuel stove
Heat output 5kw
Defra Approved


Sale Price £1330

Arada Hamlet Hardy
Multi fuel stove
81.1% efficient 
Heat output 4kw
Sale Price £299



Yeoman Exe
Multi fuel stove
Heat output 2.5-7kw
78% efficient 
Defra approved 
Sale Price £945



Dunsley Highlander 5 SG Enviro-Burn Solo
Multifuel stove 
Heat Output 5kw
78.9% efficient 

Defra Approved 
Sale Price £799



Dunsley Highlander 5 SG Enviro-Burn Solo
Multifuel stove 
Heat Output 5kw
78.9% efficient 

Defra Approved 
Sale Price £750




Dunsley Highlander 5 Enviroburn Slimline
Multifuel stove 
79.3% efficient 
Heat Output 5kw
Sale Price £699


Fireline FX-5W Stove 
Heat output 5kw
Defra Approved 
Sale Price £650


 


Chesney Alpine 6
Multi fuel stove 
Heat output 5-9kw
Sale Price £1745





Nordpeis Bergen
Heat Output 5kw
Air wash system 
84% efficient 
Sale price £1099





Chesney Sailsbury 5
Wood burning stove
Heat output 3-6kw
83.9% efficient 
Sale Price £980




Chesney Beaumont 8
Multi fuel stove
Heat output 6-10.5kw
Sale Price £1674




Arada Aarrow Ecoburn Plus 5 Inset
Multi fuel stove
80% efficient 
Sale Price £760


 

Gazco Huntingdon 30
Electric Stove 


Heat output 1&2kw 
Available in different colours
Sale Price £720




Gazco Marlborough Medium 
Electric Stove
Heat Output 1-2kw
Vermiflame Technology
Thermostatically Controlled


Sale Price £699




Valor Dimension Blenheim
Electric fire
Available in different frame and fret colours


Heat output 1.35kw


Sale Price £399





Trent Hi Line Slimline Manual Control
Natural Gas Fire
Pebble Effect Fuel bed 
Heat output 3.5kw
Sale Price £450



Paragon P3 Hybrid
Slide Control 
Gas Fire
Coal Fuel Bed
4.91kw Heat Output
70.8% Efficient 
Sale Price £799



Yeoman Dartmouth Inset NG
Gas stove 
86% efficient 
Heat output 4.54kw
Remote control


Sale Price £890





Fireline FPW 
Gas Stove
Heat Output 3.6kw
Manual Control


Sale Price £799




Nu-Flame Convector Ultra HE NG
2 Button High Level
Heat Output 4.7kw 
74.4% Efficient 
Sale Price £699





Nu-Flame Energis Vista
3 Button Fully Sequential High Level Control
Heat output 4.99kw
79.7% efficient 


Sale Price £789






Vittoria Optimist Electric

 Fireplace


Heat Output 1&2kw
Thermostatically controlled
Remote Control


SALE PRICE £849.00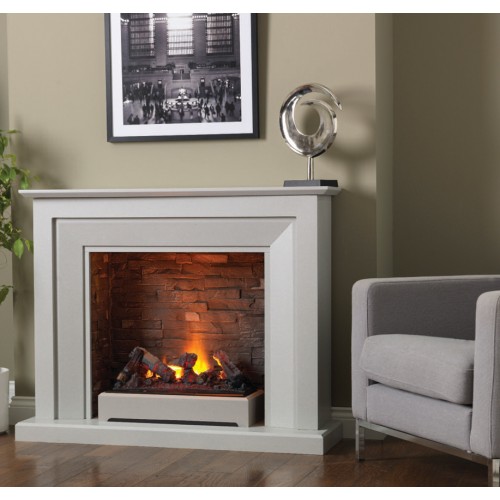 Gazco Radiance 100w Steel Ivory
Heat output 1&2kw


Remote Control 


Sale Price £750 Ex Display



EKO Panoramic 1220 Electric Fire
Wall mounted 
Heat output 1&2kw


Remote Control


Sale Price £199




Dimplex Freeport Optiflame
Electric fire


Heat output 2kw


Sale Price £360




Valor Trueflame Full Depth Convector
Gas fire
Heat output 4kw
64% Efficient 


Sale Price £499



900mm Series Integrated Gas Fire 
High Efficiency 
In a 48" Mariella Gas Fireplace 
Colour- Manila

Sale Price £1599




Dimplex Wesley Chrome
Electric fire 
Sale Price £199




ACR Tenbury Inset SE
Multi fuel stove 
Heat output 5kw
Defra Approved
78.5% Efficient 


Sale Price £765





Kinder Eden
83% efficient 
Gas fire
Heat output 5kw


Sale Price £1350




Yeoman CL670 Inset
Gas fire


Heat output 5.1kw


Sale Price £1650


Arada Solution 7


Heat Output 7kw 




Multi Fuel Stove




72% Efficient




SALE PRICE £449

  
Contura 750A
Heat Output 3-7kw
Wood Burning Stove
80% Efficient
RRP £2195

Contura i5 Panarama Black
Heat Output 3-9kw
Wood Burning Stove
78% Efficient
RRP £1425


Contura 51L
Heat Output 5kw 


Wood Burning Stove




81% Efficient


RRP £1295



Contura 35T Low
Heat Output 3-7kw 
Wood Burning Stove
80% Efficient
RRP £2775



Contura 556G Style
Heat Output 3-7kw 
Wood Burning Stove
80% Efficient
RRP £2230



Contura i4 Modern
Heat Output 3-5kw 
Wood Burning Stove
78% Efficient
RRP £1445






Contura 710 Black
Heat Output 3-7kw 


Wood Burning Stove




80% Efficient


RRP £1725


Contura 510G White
Heat Output 3-7kw 


Wood Burning Stove




79% Efficient


RRP £1920



Burley Bradgate
Heat Output 5-6.4kw 


Multifuel Stove




89.1% Efficient




RRP £920


Sale Price £735



Burley Hollywell
Heat Output 3-5kw 


Wood Burning Stove




78% Efficient


RRP £880
Sale Price £699


Jotul F3 TD
Heat Output 5kw 


Wood Burning Stove




78% Efficient


RRP £1375
Ex Demo Price £1070


Jotul F100
Heat Output 5kw 


Wood Burning Stove




78% Efficient


RRP £1245
Ex Demo Price £1120



Jotul F105B
Heat Output 5kw 


Wood Burning Stove




81% Efficient


RRP £1280
Ex Demo Price £1150


Jotul F163
Heat Output 5kw 
Wood Burning Stove
82% Efficient
RRP £1699


Ex Demo Price £1530



Jotul F305B
Heat Output 7kw 


Wood Burning Stove




79% Efficient


RRP £1749


Scan 65-2 Steel Model
Heat Output 6kw 


Wood Burning Stove




79.5% Efficient


RRP £1850
Ex Demo Price £1665


Scan 68 Low Base
Heat Output 5kw 


Wood Burning Stove




79% Efficient


RRP £1936
Ex Demo Price £1740



Scan 66-4
Heat Output 5kw 


Wood Burning Stove




78% Efficient


RRP £2065
Ex Demo Price £1850


Log Store Stand for ACR Earlswood 
Sale Price £100.00

Poujoulat White Twinwall Starter Pipe for Multifuel / Wood Burning stoves
1000mm Length Starter pipe.
150mm Internal Diameter.
Gives a tapered increase from single wall to twinwall flue pipe.
Must only be used on stove connection pipe, not directly into the appliance.
2 Left in Stock
Sale Price £40.00



 

** Boston Heating Sale Now On Due To Shop Refurbishment **
** Call us on 

01205 310327

 for more info **
Electric Fire Suites From Only £499 Many Ex Display Models Must Go
Including Contura, Jotul, Arada, Scan, Fireline, Westfire, Dunsley, & Chesney. Plus Many More!
Come in and see our amazing offers on Electric, Gas and other Multi Fuel Fires.
Extended Cover up to 2 & 3 years on many electric Fires including Valor and Dimple

Visit our Boston showroom and see the other great deals we have to offer.